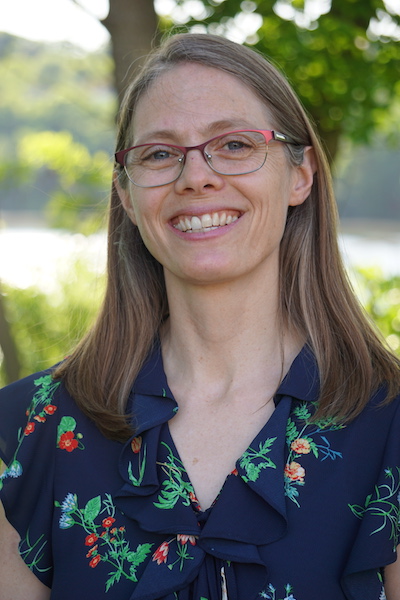 Sarah Aiken-Felling
MAOM, LAc, LMT/ABT, NCCAOM Dipl. OM & ABT
Over two decades ago, Sarah began studying holistic health care and Asian Bodywork Therapy (Amma Therapy) as a quest to reduce the occurrence of respiratory ailments, migraine headaches, and daily muscle aches. The changes in her health were so dramatic that she continued her professional training in Amma Therapy to help others improve their quality of health too. After 10 years of private practice as a Wisconsin Licensed Massage/Asian Bodywork Therapist, Sarah decided to advance her studies in Acupuncture and Chinese Herbal Medicine at Northwestern Health Sciences University in Bloomington, MN. She graduated with her Masters in Acupuncture and Chinese Herbal Medicine (MAOM) in August of 2015, and has had a steady Acupuncture practice since that time.
Women's Health
Sarah loves TCM pattern assessment and this has led her on a path to treat more and more women's gynecological complaints. From irregular periods to painful periods to PMS to fertility to menopause, Sarah focuses on TCM pattern assessment to get to the root cause of the complaint. She uses acupuncture, dietary therapy, and herbs to help you recover a more optimal sense of wellness.
Shoulders and Sacroiliac Joints
Sarah's background in bodywork therapy has given her unique insights to shoulders and sacroiliac joints that her clients just weren't finding help with from traditional methods. She has developed some integrative techniques incorporating acupuncture, electrical stimulation, gua sha, and cupping with great results.
Everything Else
Acupuncture is an excellent support for your wellness goals.
First of all, it helps reset the body balance to promote relaxation and should be high on your list of tools for stress management, especially when stress is starting to make you feel irritable, give you headaches or digestive complaints or keep you awake at night.
All manors of illness can be addressed with Traditional Chinese Medicine. Sarah starts by looking at the tongue and feeling the pulse (in person) and asking a lot of questions. This helps to develop an understanding of the pattern of your unique condition. It doesn't matter what your diagnosis is, Sarah looks at it from a TCM pattern assessment and helps you understand how to create a better balance in your body.
About Acupuncture and Holistic Health Consultation Services
Each treatment is tailored to individual goals.
Sarah starts by looking at the tongue, asking a lot of questions, and in person feeling the pulse to discover the clues that teach us about your TCM pattern. From there she will use the holistic knowledge she has gained in the last 2 decades to help you decrease your chief complaints and learn tools to rebalance your system so those complaints become less severe, less frequent, and your sense of wellbeing grows.